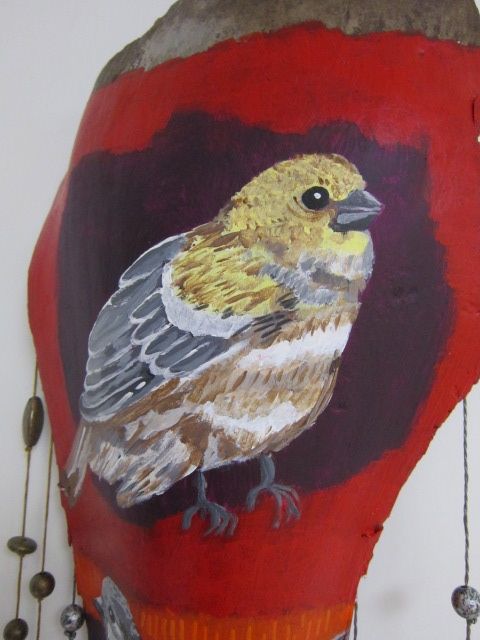 Welcome to Wendy Alvarez Art! I hope you enjoy your travels through my galleries.
Works in the Heads of State, Aviaries and Artifacts Series were created
on the large frond bases of the Queen Palm tree using a variety of
media. Each piece is unique, having its own three-dimensional form.
These natural forms inspired me to explore surface treatments of
color, pattern and texture.
My latest series, Kindreds, continues that exploration of color and
pattern on canvas. Referencing design motifs used by various
indigenous cultures throughout time, I seek to create images that
resonate with essential energies. I believe these universal energies
connect us to each other and to all living creatures, interdependent,
each having unique gifts to share.
Mitakuye Oyasin – We are All Relations